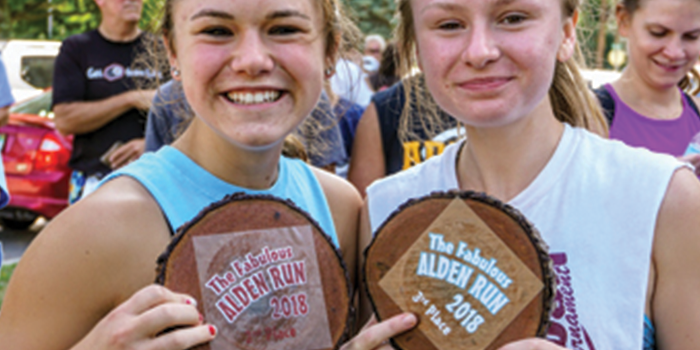 5K | 10k | 2 MILE FUN WALK
The Alden Run is more than just a running event. For 43 years it's been one of the cornerstones of Alden Days, a community celebration of all things summer. And the Alden Run may just be the only running event in the world that starts at a quilt show and ends at a rummage sale.
Participants of all ages and abilities enjoy The Alden Run! This race features varied terrain including pavement, dirt roads, and two tracks through the woods of Antrim County. Proceeds from this race benefit the Alden community and the Mancelona and Bellaire High Schools.